Valve Maintenance and Repair
We go beyond expectations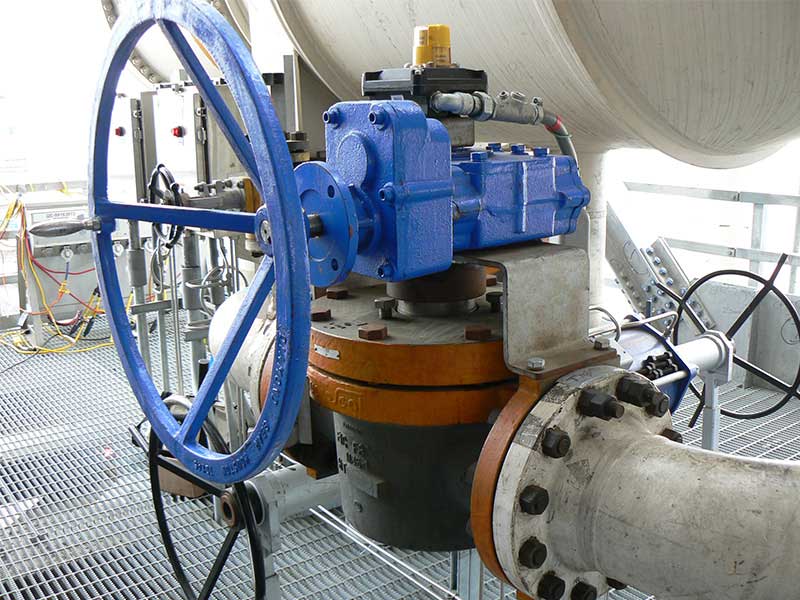 Maintenance Free by Design
All FluoroSeal sleeved and PFA lined plug valves are maintenance free by design. No lubrication, no regular adjustments, and no periodic calibration. Should an in-line or atmospheric leak ever develop, FluoroSeal sleeved and PFA lined plug valves offer the opportunity to make an adjustment to stop them. No other valve offers both of these adjustments.
WITH A GLOBAL NETWORK OF FACTORY-AUTHORIZED REPAIR FACILITIES, FLUOROSEAL CAN SUPPORT ITS INSTALLED BASE WITH BOTH REPAIR PARTS AND SERVICE
When properly installed and operated FluoroSeal valves do not require any routine maintenance.  Should a leak ever develop FluoroSeal sleeved and lined plug valves are easily adjusted to re-establish both atmospheric and in-line sealing.  Please review the factory "Maintenance & Repair Instructions" or contact your factory authorized repair facility.
EZ-Seal Single Point Adjustment
With its patented single point adjustment the EZ Seal design provides for easy access to a single adjustment screw, eliminates the potential for stem seal side loading, and provides local visual indication of remaining valve life.
Schedule Maintenance Programs
Valve Refurbishment
On-site Repair
Shop Repair
On-site training